2022 Fall Beverage Favorites
Reyes Family of Businesses — 3 mins read
September 21, 2022
Fall is a time for football, time with loved ones and snuggling around the fire with your favorite beverage. Our teams from coast-to-coast are gearing up for a few months of tailgating, holidays and new releases - find some of our new and popular beverages for fall 2022 below:

Reyes Beer Division:
Javi's is a mix of two of the hottest trends in the beverage alcohol space - ranch water and tequila. At just 100 calories per can, it's a 'better for you' option that has three delicious new flavors rolling out to our territories this fall: lime, grapefruit and watermelon.

Athletic Brewing Company continues to change the face of non-alcoholic beer and in honor of Oktoberfest, their new Festbier style non-alcoholic beer is brewed with Vienna & Munich malts as well as German Hersbrucker hops. The brew has a golden appearance with clean malt flavor and restrained bitterness. Próst!

Truly Hard Seltzer will soon be adding a vodka-based hard seltzer to their already bursting lineup of flavors this fall. This spirits-based ready-to-drink cocktail is made with six-times distilled vodka and real fruit juice, coming in at 5% ABV and 110 calories per can. Dual-profile flavors will include blackberry/lemon, cherry/lime, peach/tangerine and pineapple/cranberry.

Voodoo Ranger Atomic Pumpkin is a spiced pumpkin ale featuring cinnamon and habanero peppers for a flavorful kick. This seasonal twist on the popular Voodoo Ranger IPA clocks in at 6.4% ABV and is the perfect balance of spicy and sweet.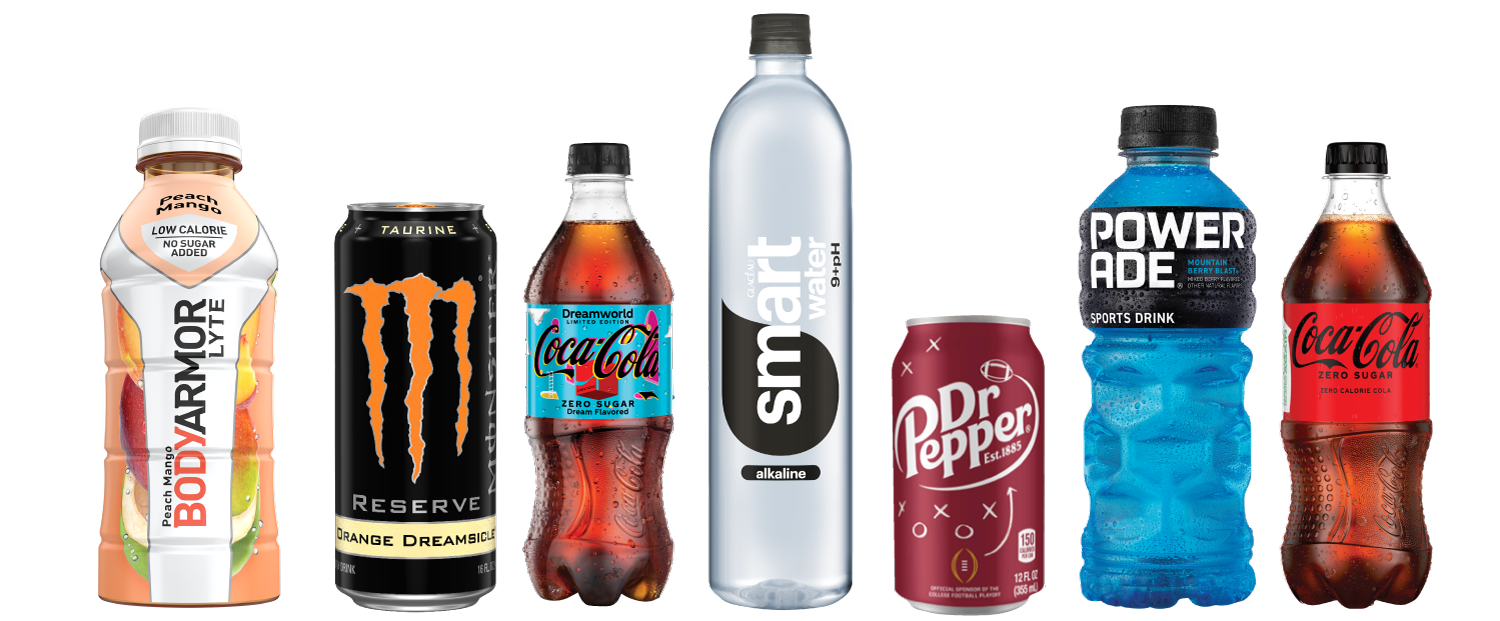 Reyes Coca-Cola Bottling:
Coca-Cola® Dreamworld is here! Dreamworld makes the most fascinating parts of our imagination real. This limited-edition sparkling beverage from Coca-Cola Creations explores the realms of the surreal, the imaginary, and the otherworldly. Experience the familiar Coca-Cola taste now with a surprising and unexpected flavor from a dream world.

Fall is all about football and fans everywhere are enjoying the big game by "homegating" with their favorite foods and a refreshing Coke Zero Sugar or Dr. Pepper.  

Monster is known for having the best tasting liquid in the energy category! Keep a lookout for Monster® Reserve Orange Dreamsicle, launching in October 2022. This citrusy new addition will bring an excitingly fresh yet nostalgic flavor to the Monster Reserve lineup. 

Remember that hydration remains key even with the cooler weather. BODYARMOR®, POWERADE® and smartwater® continue to offer a variety of options to help you power through every run or ride.