Irvine Facility Spotlight - RCCB
Reyes Coca-Cola Bottling — 5 mins read
June 13, 2023
In 2022, Reyes Coca-Cola Bottling moved their West Coast headquarters to the penthouse level and renovated their corporate office in Irvine, California. The newly expanded 23,000-square-foot office space boasts 55 offices/workspaces, 4 conference rooms, a state-of-the-art training room, an executive board room, Tiger Joe's employee pub and stunning views of Orange County and beyond from the 20th floor of the building.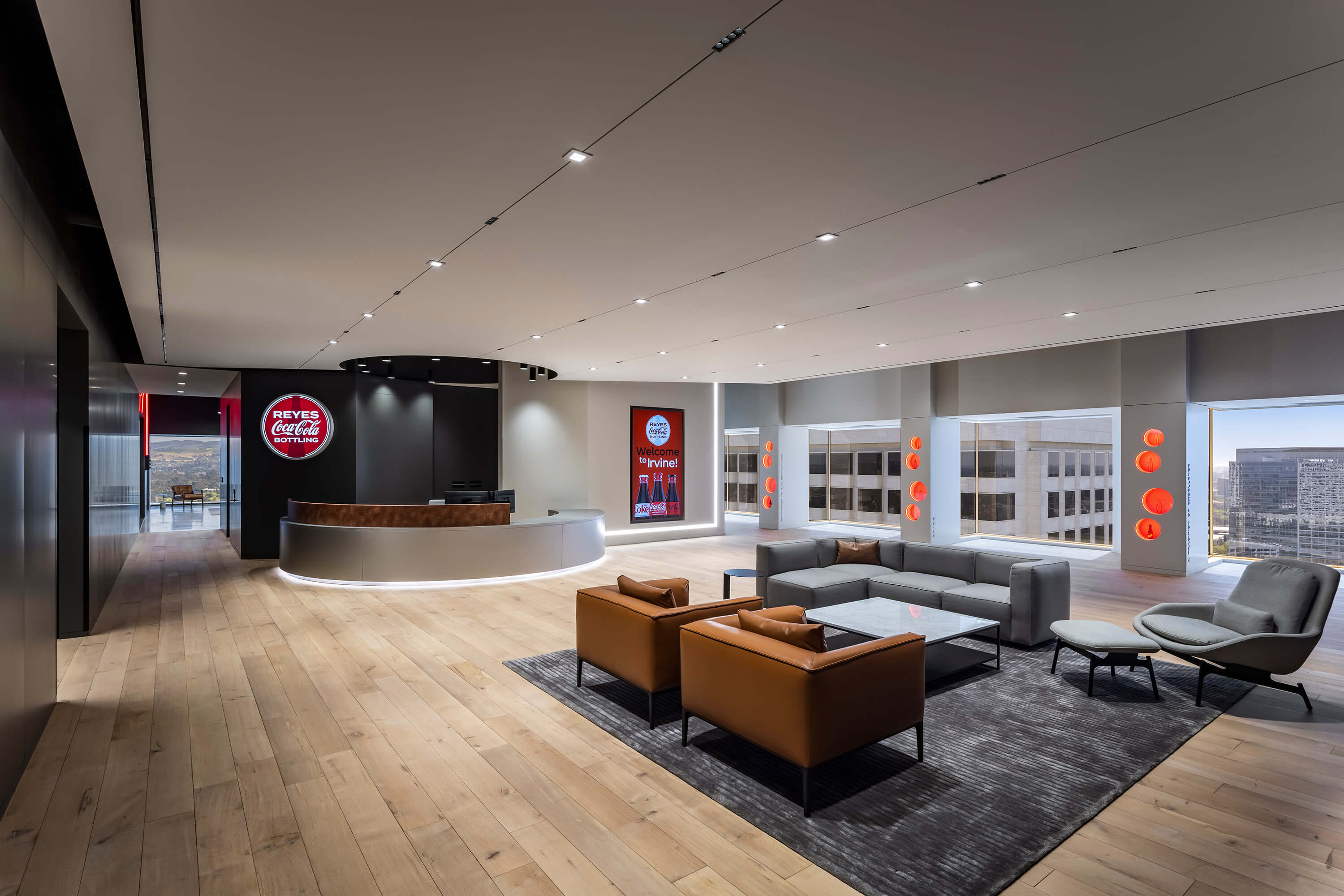 The space was also renovated with sustainability in mind, the project:
Met the highest level of LEED® standards - platinum certification

Achieved ENERGY STAR® certification

Uses an advanced energy storage system which reduces peak energy demand by up to 25% and decreases overall energy costs by up to 10%

Met the UL Verified Healthy Building mark for indoor air
Overall, RCCB wanted to create a space the team could be proud of, host large meetings/events in and provide better amenities for employees - something they have achieved and then some.