RBD Named 2022 Wholesaler of the Year!
Reyes Beverage Group — 3 mins read
September 8, 2022
We are proud to announce that Reyes Beer Division (RBD) was named Beverage Industry's Wholesaler of the Year! Congratulations to the entire RBD team on this honor, specifically recognized for their stellar employee culture from coast-to-coast. Read an excerpt from the article below, or Click here to read the full story on BevIndustry.com.
When we look back through our 46-year history and what got us to where we are today, it always comes back to our people, relationships and an unwavering commitment to running a good business

Chris and Jude Reyes

Founders and Co-Chairmen, Reyes Holdings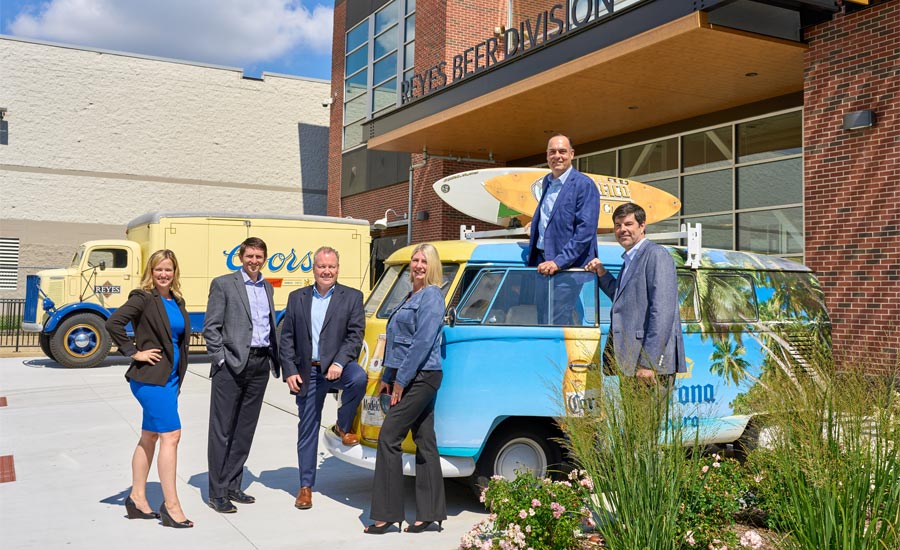 Whether it's a commercial enterprise or a backyard garden, agriculture aficionados understand that cultivating the soil is the key initial step to supporting a successful harvest. In business, many experts will tout that their company culture and employees are "the soil" and what cultivates their success. For Reyes Beer Division, a business unit of Reyes Holdings, L.L.C., based in Rosemont, Ill., it's the emphasis on employee engagement that it credits for fostering the "succeed as one" culture that it values so much.
"We believe maintaining a great employee culture is critical to a successful business," says Tom Day, CEO of Reyes Beer Division. "We've been fortunate to achieve and nurture excellent scores regarding employee engagement and employee culture for the past several consecutive years. We like to call it our 'secret sauce.' We've earned and gained trust with our employees over the years, but we know it can easily change [or] be taken away, so we treat it with care every day at every location."
While each of our businesses is unique and operates independently, they share many similarities... We look to win together.

Duke Reyes

CEO, Reyes Holdings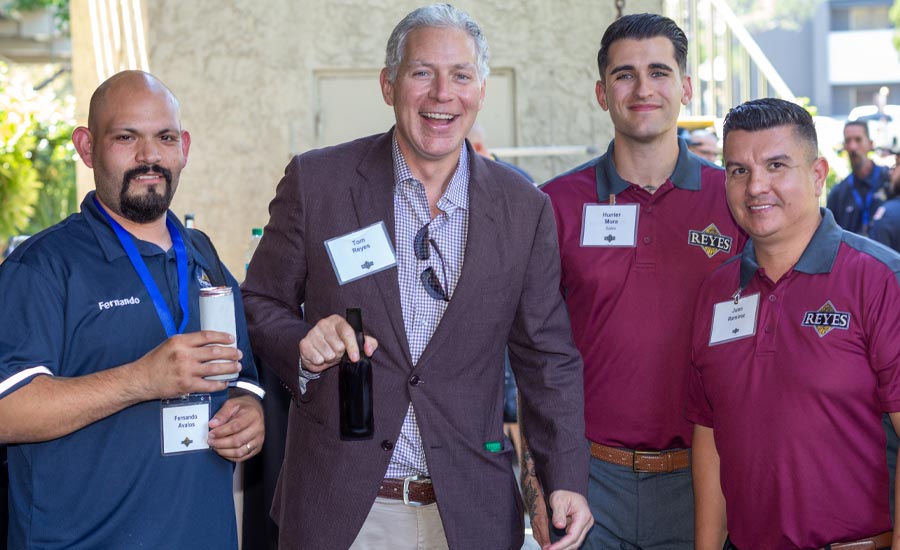 "Keeping jobs in the local community is a huge priority for us," Tom Reyes says. "These employees have the local knowledge and customer rapport that we need to continue running a successful business. When we grow, our teams grow too. With growth comes opportunities for career development and advancement, new tools and technology and an award-winning culture.
"We firmly believe in the value of reinvesting in our people and businesses to ensure our teams have the resources, facilities and fleet they need to succeed," Tom Reyes continues. "This is particularly true with our Golden Brands and Northern California business. With the expansive growth the team has seen over the last three years, the culture, teamwork and investments drive our operations forward and allow us to continue providing great service to our valued customers and supplier partners."