The Impressive Impact of LED Lighting on our Business
Reyes Family of Businesses — 8 min read
November 17, 2022
Energy plays a critical role in our position as a global leader in the production and distribution of food and beverage products - and the Reyes Family of Businesses is always looking to make positive changes to optimize energy consumption and operate more sustainably. Just this year, our usage of LED lighting has saved 4,213,119 kilowatt-hours, equivalent to over 12 million miles driven by a 2022 model electric vehicle!
One such change has been converting our lighting from fluorescent to LED lighting, an initiative that started in 2015, and has grown to nearly 100% completion in facilities in 2022. LED lighting is helpful not only for energy conservation, but also for our employees' health. Compared to fluorescent lights, LED lights do not contain harmful gases or materials and have been found to increase cognitive focus and cause fewer headaches. Because of these reasons and many others, adding LED lighting into our warehouses has even improved the safety of our employees.
Our goal of 100% LED lighting has been a key objective under the Energy Pillar of our Reyes Cares initiative, and as an added benefit, LED bulbs are also recyclable!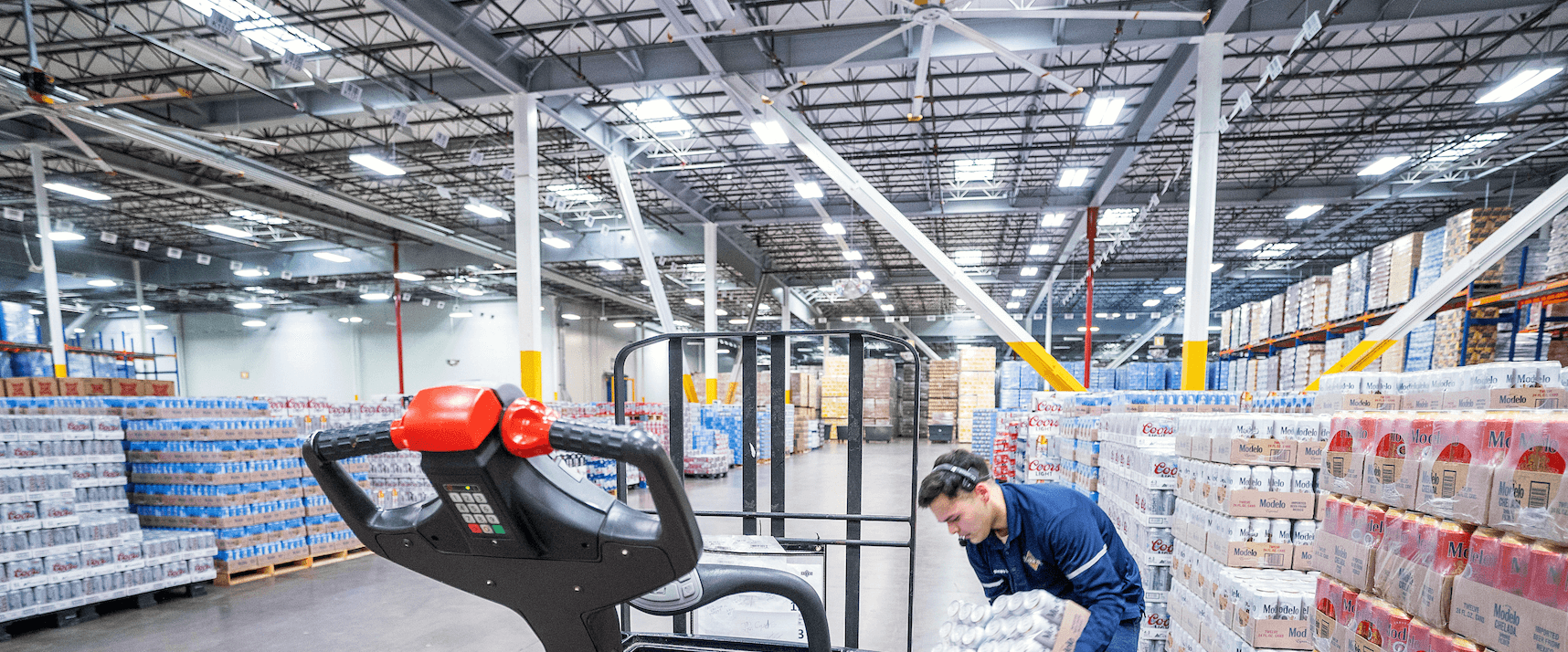 Facts about LED Lighting:
Energy Savings:
LED lighting can save you an average of 70% in energy consumption

LED lighting produces less heat, so less energy lost
Cost Savings:
LED implementation can lead to a cut in electricity costs of over 75%

Commercial LED lighting can have a lifespan of up to 11 years

The average LED light bulb lasts 6 times as long as a CFL light bulb

Less maintenance means less maintenance costs

With less heat lost, there are smaller cooling costs

The average payback for our LED installation projects is around 2 years
Employee Benefits:
LED lighting does not contain any harmful gases or materials (ex: Mercury) like fluorescents

LED lighting produces no noise

Brighter facilities mean safer facilities

LED lighting has been found to increase cognitive focus, cause less headaches/migraines, etc.

LED lighting can be controlled with smart controls that can mimic daylight settings or allow for a change in intensity, hue, etc.

LED lights ensure a better level of safety, especially in fire risk

There are many more customizable design options for LED lighting
Environmental Benefits:
LED lighting does not contain any harmful gases or materials (ex: Mercury) like fluorescents

Up to 95% of an LED light bulb is recyclable (We recycle all our old LED bulbs!)

They have lower greenhouse gas emissions and carbon dioxide output
Reyes Cares is a network of philanthropic programs across the Reyes Family of Businesses built to drive positive change in the communities where we do business. Reyes Cares encompasses four focus areas where we feel we can have the most positive impact: community, recycling, energy and fuel/emissions. As part of this commitment, we believe in the power and necessity of working together to lift up those around us and leave a better world for future generations.